Scrip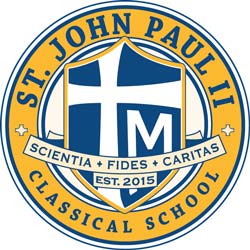 Scrip is a real gift card from participating merchants – each merchant provides its own gift certificates just like the ones already sold in their stores. St. John Paul II Classical School is able to purchase the card at a discount. Volunteers sell them to you at full face value. The difference becomes a source of income.
Essentially, Scrip costs nothing extra. Everyone has to eat, put gas in their car, and purchase personal care items and clothing. St. John Paul II Classical School hopes that if you make your purchases at participating businesses, you will use Scrip to pay for them. A 70% credit of Scrip profit toward tuition will help our school make classical education affordable and accessible to all.
Contact the Site Advisory Council SCRIP coordinator at sjpiigbscrip@gmail.com for more information.