Headmaster Welcome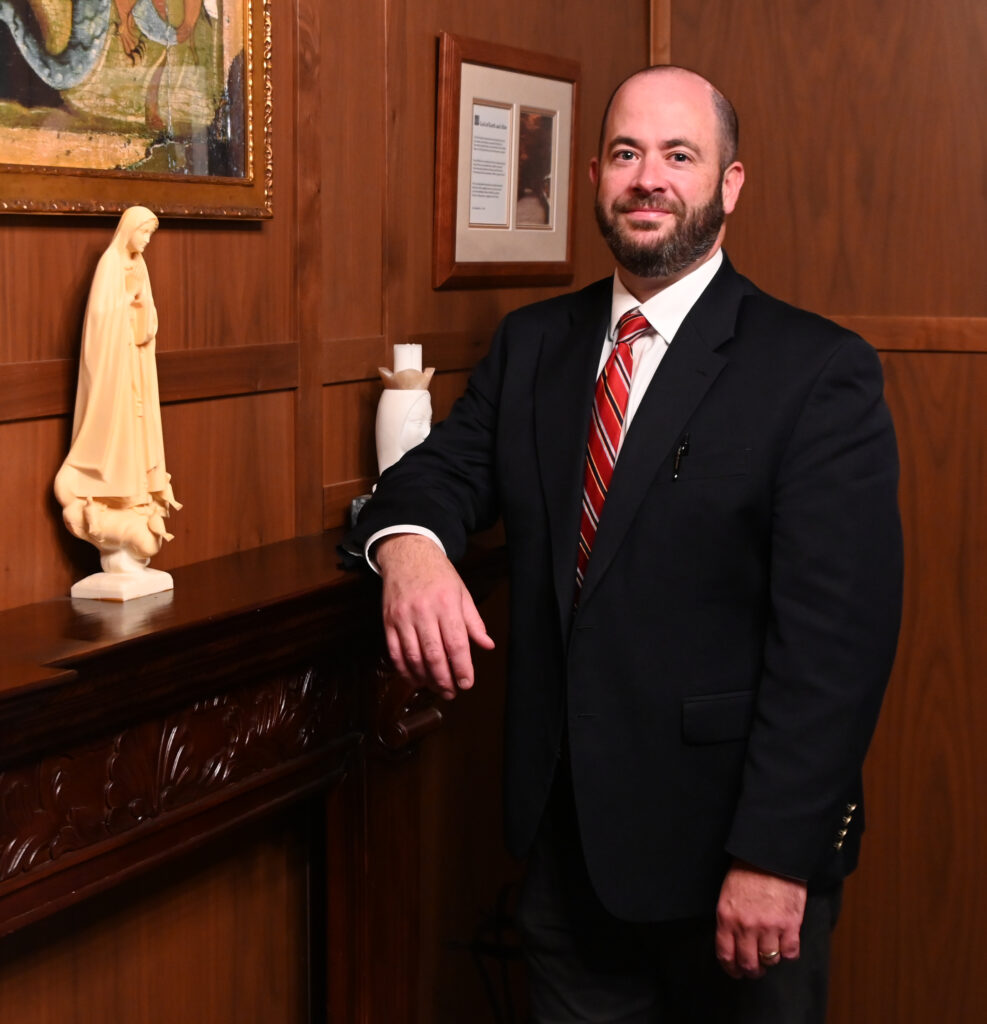 Welcome to Green Bay's newest Catholic high school in the classical tradition! Chesterton Academy of St. John Paul II Classical School welcomed our first freshman class in fall 2021. Every year thereafter we will add one grade level until we celebrate our first group of graduating seniors in spring 2025!
At Chesterton Academy of St. John Paul II Classical School, we embrace our motto Cultura Vitae, the culture of life. In this way, we heed Christ's call to have our fullest life in Him. This intentional joy for life and learning is imbued in our classical curriculum with a strong emphasis on the development of Christian virtues and an appreciation of beauty.
We begin every day with Holy Mass and have regular opportunities for confession, adoration and retreats. With a pilgrimage to Rome during their junior or senior year, we explore in person the earthly home of the Catholic faith and all its magnificence and beauty.
We create environments where students experience the joy of community and the discovery process, providing them with an opportunity to live out their spiritual life in an atmosphere of joy and fun. Our curriculum is centered on skills seemingly forgotten in our modern society – reading, writing, oral presentations and the development of critical reasoning skills through logic and philosophy.
Chesterton Academy's House System is drawn from the 1,000-year-old tradition of Christian education exemplified in the colleges at Oxford and Cambridge. The Houses provide real, tangible community within the larger school, giving students the opportunity to take ownership, fulfill the call to leadership, and to cultivate the ideal conditions for virtue.
Our patron, Mr. G.K. Chesterton, was considered one of the world's most outstanding men of letters in the early 20th century. An accomplished essayist, novelist and poet, he wrote 100 books on all different subjects. He represents our school not only in the fullness of faith and reason, but also Catholic joy and common sense. Mr. Chesterton exemplified the Catholic faith through his wit, his clarity, his kindness and his ability to love people with whom he disagreed, while sharing the faith in Christian charity.
Please come and visit us and let us show you the Truth, Goodness and Beauty that we strive for everyday.
"There is a whole truth of things and in knowing and speaking it we are happy."

G.K. Chesterton