Classical, Liberal Arts Education
We Can't Wait to Meet You!
Chesterton Academy
Green Bay Area Catholic Education (GRACE) School System
WELCOME
Welcome to Green Bay's newest Catholic high school in the classical tradition! Chesterton Academy of St. John Paul II Classical School welcomes our first class of ninth-grade students in fall 2021. Every year thereafter we will add one grade level until we celebrate our first group of graduating seniors in spring 2025!
At Chesterton Academy of St. John Paul II Classical School, we embrace our motto Cultura Vitae, the culture of life. In this way, we heed Christ's call to have our fullest life in Him. This intentional joy for life and learning is imbued in our classical curriculum with a strong emphasis on the development of Christian virtues and an appreciation of beauty.
Patrick McKeown, Headmaster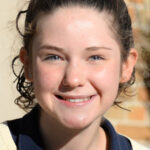 Testimonial 4
I really enjoy a lot of things about our school. ... And I like our curriculum, because we have things like Latin. That's something that makes our school a little different, and I like that.
Testimonial 5
The (students at St. John Paul II Classical School) have taught me much about what it means and looks like to be a child of God who is loving, merciful and full of wonder and awe.
Testimonial 3
It is an incredible privilege to be the person who inspires children to grow in their desire to learn through playing, exploring, investigating and collaborating with others.
Testimonial 2
I like that people here are very nice and our teachers are interactive with their students. And our Masses are beautiful and we have a lot of opportunities to learn about faith.
Test Quote 1
Every day I enjoy seeing the joy on the students' faces as they learn, and I like being a part of the enthusiasm they have in creating beautiful pieces of artwork.