St. John Paul II Classical School
Green Bay Area Catholic Education (GRACE) School System
WELCOME
Classical education always seeks what is good, true, and beautiful, recognizing that God is truly at the center of everything. Mankind's first sin was one of pride, putting himself before God. Indeed, this sin continues into modern times, and only changes with external circumstances. SJPII recognizes that as humans, we are part of the great story of which God is the ultimate author. Our curriculum therefore reflects this fact, and our staff joyfully helps to deliver this to our students. The teaching method employed is one that the Church has used and perfected through the ages, all geared toward bringing our students to sainthood.
Mr. Alex Wolf (PK-8) and Mr. Patrick McKeown (Chesterton Academy High School)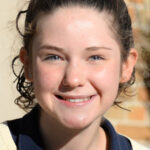 Testimonial 4
I really enjoy a lot of things about our school. ... And I like our curriculum, because we have things like Latin. That's something that makes our school a little different, and I like that.
Testimonial 5
The (students at St. John Paul II Classical School) have taught me much about what it means and looks like to be a child of God who is loving, merciful and full of wonder and awe.
Testimonial 3
It is an incredible privilege to be the person who inspires children to grow in their desire to learn through playing, exploring, investigating and collaborating with others.
Testimonial 2
I like that people here are very nice and our teachers are interactive with their students. And our Masses are beautiful and we have a lot of opportunities to learn about faith.
Test Quote 1
Every day I enjoy seeing the joy on the students' faces as they learn, and I like being a part of the enthusiasm they have in creating beautiful pieces of artwork.